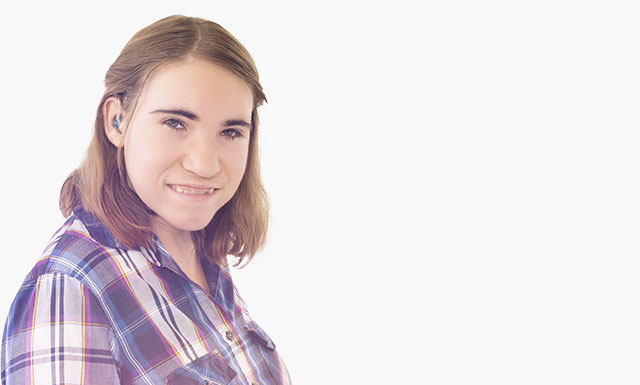 Here are some important points to remember as your loved one with LGS or severe epilepsy becomes an adult:
Tonic seizures are the most frequent type of seizures and can occur at any age1, 2, 3
For most people with LGS, seizure types change as they get older4
By adulthood, about 50% to 75% of people with LGS no longer have the typical brain electroencephalogram (EEG) activity associated with LGS5
Daytime seizures like tonic and atonic may decrease over time6
Even if they weren't diagnosed as a child, adults with multiple seizure types can also be diagnosed with LGS7
Group homes and day programs
Being a caregiver can be difficult, especially if there are other people in the family and working is required. Group homes and day programs may be good options for your loved one if they're not in school. Day programs can provide your loved one with a community of other people with LGS and trained professionals who are qualified to assist your loved one throughout adulthood.
References:
Rathaur B, Garg R, Malhotra H, et al. Lennox–Gastaut syndrome: a prospective follow-up study. J Neurosci Rural Pract. 2017;8(2):225–227.
Crumrine P. Lennox-Gastaut Syndrome. J Child Neurol. 2002;17:S70–S75.
Arzimangolou A. Lennox-Gastaut syndrome: a consensus approach on diagnosis, assessment, management, and trial methodology. Lancet Neurol. 2009; 8:82–93.
Glauser T. Following catastrophic epilepsy patients from childhood to adulthood. Epilepsia. 2004;45(5):23–26.
Kerr M, Kluger G, Philip S. Evolution and management of Lennox-Gastaut syndrome through adolescence and into adulthood: are seizures always the primary issue? Epileptic Disord. 2011;13(1):S15–S26.
LGS Foundation Web site. http://www.lgsfoundation.org/adultsandlgs. Accessed October 10, 2017.
Piña-Garza J, Chung S, Montouris G, et al. Challenges in identifying Lennox–Gastaut syndrome in adults: a case series illustrating its changing nature. Epilepsy & Behavior Case Reports. 2016;5:38–43.